I said … GO SIT DOWN SOMEWHERE, NO YOU CANT GO OUT NOWHERE . WHAT'S WRONG WITH YOU,YOU CAN COME AND TALK TO ME ABOUT ANYTHING. I don't think I need to go on, for most this AINT EVEN THE HALF.
I don't think I ever paid attention to how much I would sweat in one sitting. I mean JUST drip dripping from my arm pits randomly, makes no sense … then come home at the end of the day to wet circles under my arm pits. Did you know that is one form of anxiety ? Also the inside of my mouth HATES me. Don't be Nassssty now... I'm just saying ! I just don't know why chewing the inside of my cheek smooths me. Or like how grinding my teeth, tapping my nails or foot brings me temporary relieve.
"Have you ever felt like you couldn't take a full breath ? No. Like you STOPPED for a sec and tried to figure out why the
full breath wouldn't take. Your like ummm wtf is going on with my lungs ? HELLOOOOO body what are you doing …and then self diagnose yourself."
I get so curious as to why the body uses some of the habits I mentioned up above to cope with anxiety. I believe habitats are formed as a child and are carried out into adulthood. I also believe that as adults we also form new habitats, running from the old ones we end up creating our childhood all over again. But in an adult form of a human.
It All Started When I Was …


At what age did you become fully aware that you have or are suffering from anxiety. Did you accept that ? I mention some habits earlier sweating randomly or a lot, there's umm nail biting, hand and feet tapping etc. But what became the start of small signs of anxiety. For some it started in childhood, and in my childhood I was never taught how to manage my emotions. I was taught and learnt to not speak up about emotions. So basically I wasn't allowed to feel any emotion other than " Happiness " which was an odd feeling. Guess it can't be too odd since they " Kept a roof over my head and Made sure I had food to eat and a bed to sleep in and …" (if you know, then you know). Anybody else MAD ? Like your just angry AF deep inside but humbled. Somewhat grateful. Anybody ever told you to just be happy ? and then gave the reason " God got you up this morning you should be grateful " or " I had a harder life than you, you been through nothing. Be happy". Basically shaming you for being human. It's actually not funny but lol, how soul crashing to tell someone that. I believe growing up in a household were shaming, guilt tripping, and manipulation to name three are some causing factors to developing anxiety without us even knowing. I feel like once I became older and started to think for myself, I realized I shouldn't of been treated like that. But is it my parents fault ? Is it there parents faults ? Great Great Great's faults ? I don't know. What Do You Think? .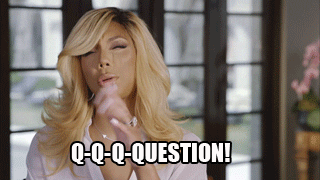 1.How was it for you growing up, what emotions where you allowed and not allowed to express.
2.If you couldn't express yourself how did it leave you feeling as child up into adulthood.
3.Do we ever really heal?